Ausstellungskonzept

Connectivity / Infrastructure
Autonomous driving
Driver assistance / Safety
Communication / Services
Intelligent navigation
Information/Entertainment
"It is now about the major task of working with the IT sector to make personal transport even more intelligent and interconnected."
Martin Winterkorn, CEO Volkswagen
Expansion of the network infrastructure for mobile Internet to blanket coverage already allows innovative integrated transport solutions today. The connected car is becoming a "smartphone on four wheels". New usability and application concepts are re-inventing the "car as living space". Never before has it been possible to make time spent in a car as full of variety; never has driving a car been easier or safer.
From Driver Assistance to automated driving
Improved road safety
Efficent Mobility
Human Machine Interface
Optimized Test Methods
Innovative Parking Solutions
High-precision, current updated Informations and Mapping
"We are convinced, that automated driving will be a core featureof the mobility of the future."
Elmar Degenhart, CEO Continental
Automated Driving will completely change the common understanding of mobility and transport.
More comfort and security, more efficent manner of driving, less emissions and more time for the essential things in life, that are just a few benefits of this new way of individual mobility.
Automated driving will reduce the amount of car accidents significantly and will provide more safety on the streets. Optimized traffic flow will reduce the fuel consumption and helps protecting the environment.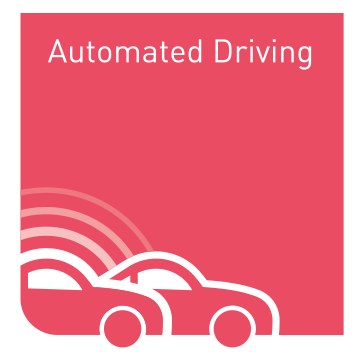 Electric vehicles
Light electric vehicles (bikes / trikes)
Infrastructure solutions
Energy management
Fleet management
Financing models
"Anyone who sees only the German market as the measure of their success in the electric transport market is selling themselves short. Those who fail to act will be punished by the market."
Norbert Reithofer, CEO BMW
One million electric cars on Germany's roads by 2020? It can be achieved. Because the products on offer are becoming more differentiated, the infrastructure is growing and usability is increasing. In short, electric transport is becoming increasingly attractive and has now reached the consumer. But it is not just electric cars that are enjoying constantly rising demand; electric bikes and trikes are experiencing an unprecedented boom.
Intermodal transport options
Real-time traffic management
Municipal services
Low-emission zones
Local public transport
Logistical and transport solutions
"In the past we talked about the car-friendly city; now it's all about the city-friendly car."
Rupert Stadler, CEO Audi
By 2050, 70 percent of the world's population will live in cities. In the same period, the number of cars will double. A functioning urban transport system will only be achievable through innovative and integrated approaches. Seamless integration of different modes of transport is one solution. Intelligent traffic control based on real-time data becomes an imperative in the struggle to avert the collapse of road transport.
Travel management
Car-sharing
Car-pooling
Limousine and taxi services
Parking space location
Intelligent route-planning
Location-based services
"We think it is conceivable that mobility services such as Car2Go could generate as much 800 million or a billion euros in revenue by the end of this decade."
Dieter Zetsche, CEO Mercedes-Benz
Mobile Internet and smartphones are the enablers for a large variety of personal travel services. They are the central control units for seamless integration of the diversity of transport options. Ease of use and attractive pricing are the keys to a new perception of travel, and to constantly up-to-date information and greater safety.